I didn't write anything for quite a while. But now I am back 🙂
My break had two reasons. The really good one is that I became father of a little daughter named Thalea in the mid of July. Naturally I hope for the next talent in computer science but who knows. If she is only a little bit like her mother she will absolutely have her own head and push her own ideas!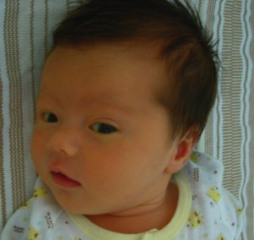 If you hope that I will publish family pictures regularly now I have to disappoint you. Family business stays private. The next public pictures of Thalea you can see perhaps in her own blog one day. 😉
The second reason for not publishing articles was the deceasing of my beloved IBM Thinkpad Tablet. I think the heat and moisture of Hainan have been too much for it and when the fan finally gave up …
As a more suitable solution for the Hainan weather conditions I bought a desktop computer with many fans 😉 and installed Linux in form of the Fedora 11 distro on it. Perhaps installed is said too much. After over a week of installation I am still struggling to get all components supported and fully up and running. Hope that one day I manage to have installed this cool machine as it should be, including accelerated graphics and dolby surround sound.
Nevertheless I will try to revive the laptop. The tablet functionality is simply cool to manipulate images.