Naturally our journey in 2008 was to see the old town of Lijiang which is said to be one of the most beautiful ancient towns in China. Lijiang lies on the old tea horse trail and still has its characteristic system of waterways and bridges.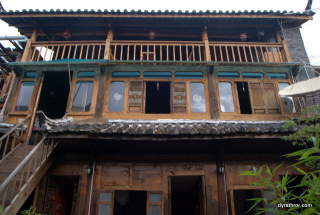 We took the bus from Kunming and it was a long drive even though the landscape of Yunnan was quiet beautiful. Finally we reached our small hotel in Schuhe which is a small town beside Lijiang and is nearly more interesting then the old town of Lijiang itself.
The hotel was a converted farmhouse which had two distinct houses  connected by stone walls which surrounded the court. In the whole town you can find rapid flowing waterways which even nowadays are used to clean vegetables or cool beer.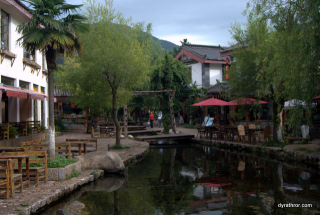 At night many restaurants are open and people are sitting on the paths or in the open bars, chatting eating and having fun. Lijiang together with Schuhe and two other small towns are UNESCO heritage sites and therefore protected directly by the Chinese Government. You can see everywhere that the tourism is booming and new houses are built in the old style to accommodate stranger and chinese visitors.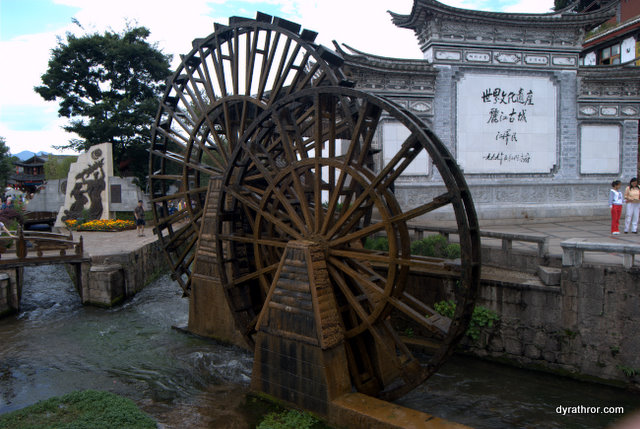 Apart from the old town Lijiang is a modern city and has many tourist attractions in its region.